610-419-8600

Open for Indoor Dining.
Outdoor Dining as Weather Permits – Call
Hours
Wednesday – Saturday  12 – 9pm
Museum open for self guided tours during restaurant and bottle sales hours .
Tavern-Style Restaurant in Bethlehem, PA
Throughout history, taverns have been a local gathering place for people to eat, spend time together, and discuss ideas. Even the thinking and planning for the American Revolution started in a tavern. At Tavern at the Sun Inn in Bethlehem, PA, we wanted to preserve this rich history and create a casual, relaxed dining experience with colonially reflective food and a one-of-a-kind atmosphere. 
Our History
Tavern at the Sun Inn is housed in a local historical building that was built in 1758. Since 2016, we have provided a light, friendly, and welcoming experience while still allowing people to enjoy the history of our beautiful city. You can take in the historical decor and building without feeling like you are in a museum.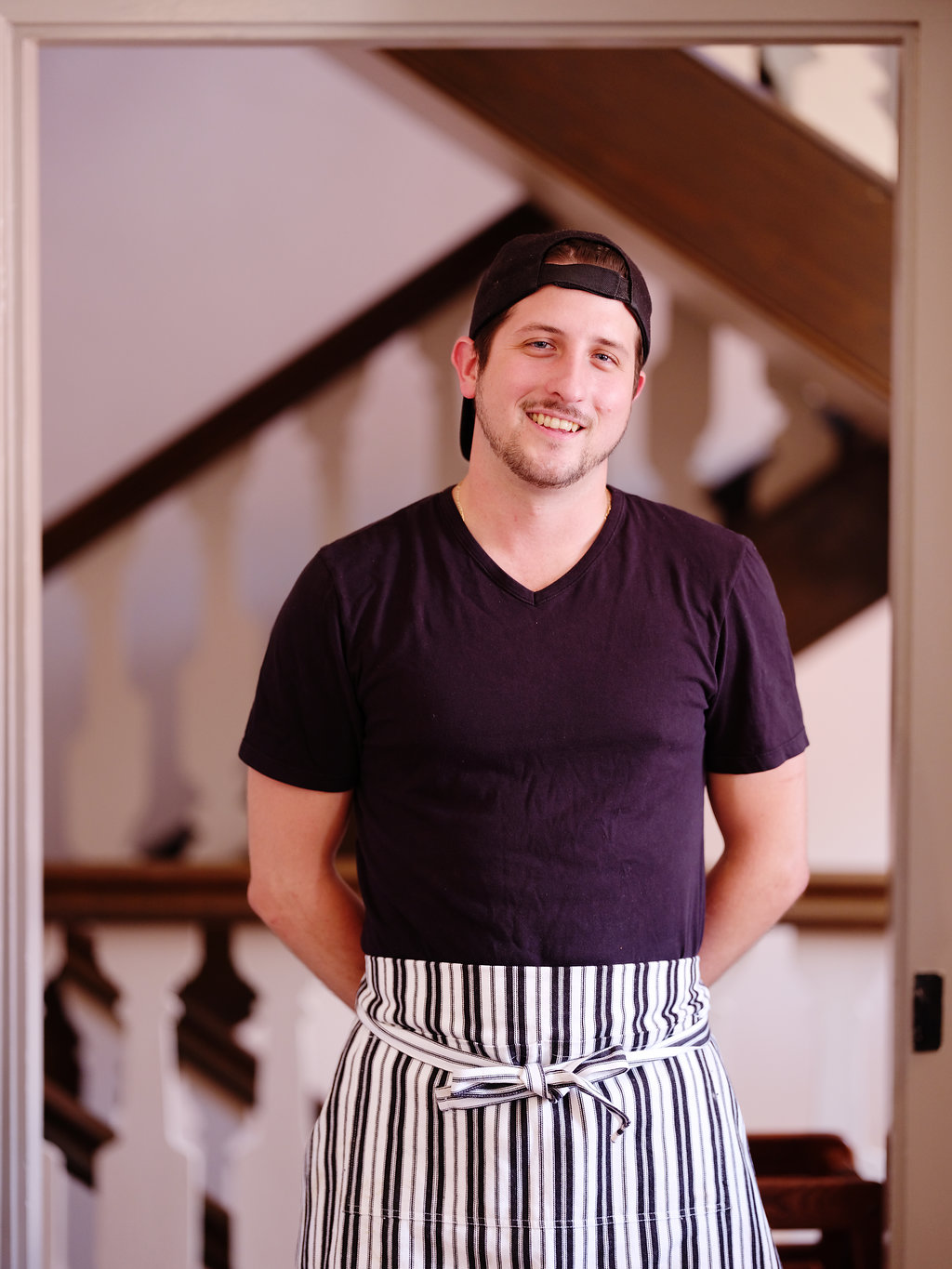 Our Chef
Our restaurant is proud to have Chef Billy Gruenewald at the head of our culinary team. Billy offers a small unique colonial-modern fusion menu that everyone will love. Billy also owns and operates The People's Kitchen, also located in Bethlehem. He was born and raised here and graduated from Penn State's hospitality program. 
Our Tavern 
 Our restaurant, including a full-service bar, is located on the second floor of the Sun Inn. We also have a lighter menu that is served on our outdoor patio, weather permitting, that overlooks North Green. For a unique dining experience, our Rathskeller Colonial Cellar Bar is also open in the late fall and winter. We also house our distillery's bottle sale room.
Our Contact Information
If you are interested in visiting our historic home and sampling our tavern menu, get in touch with us today. You can call us at 610-419-8600 to make a reservation. You can also email us at info@tavernatthesuninn.com to get more information. We can't wait to see you and have you experience our unique tavern-style restaurant. Visit us today to experience a bit of Bethlehem, PA, history.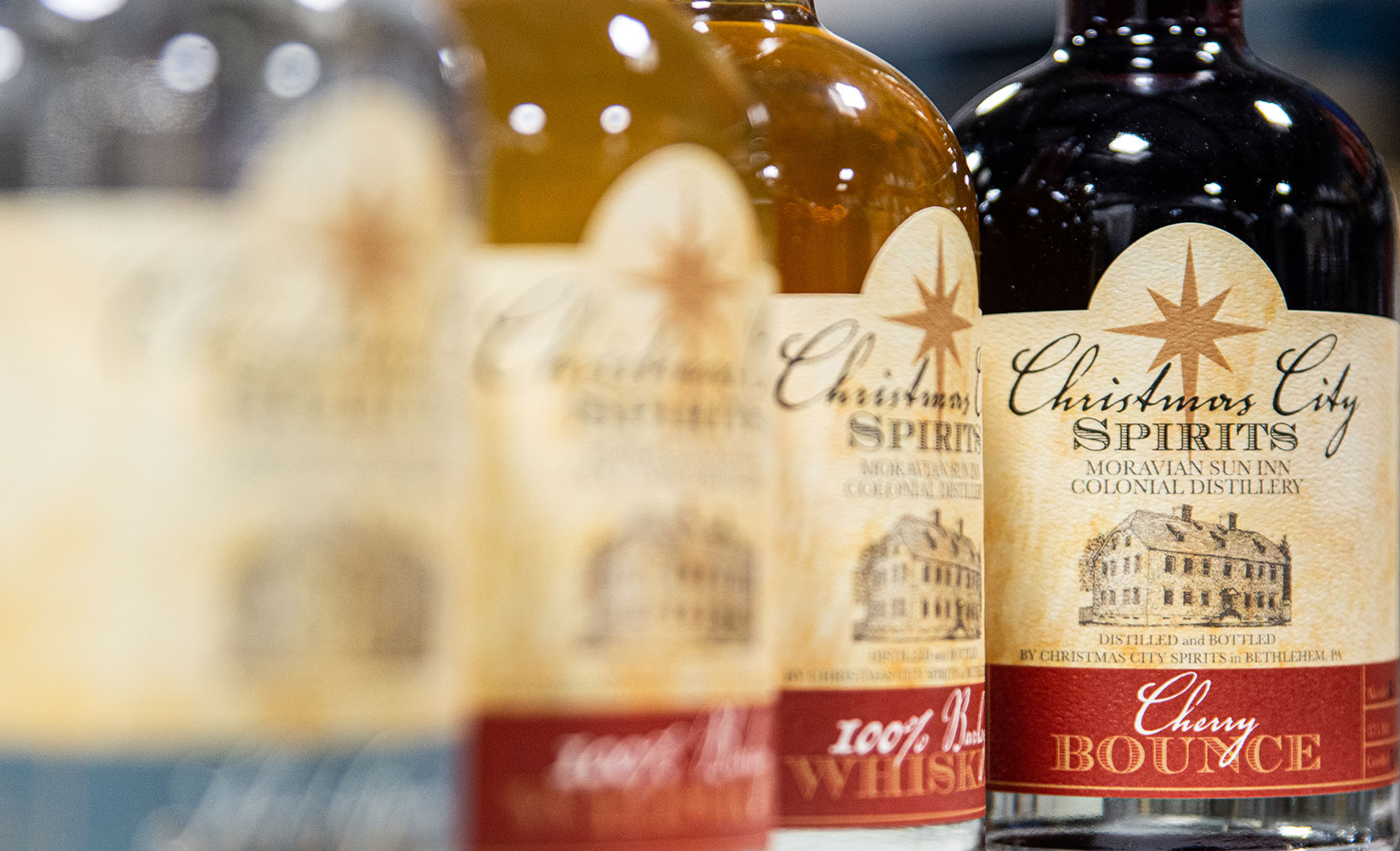 CHRISTMAS CITY SPIRITS
Our small-batch artistic spirits are offered at the Inn along with what is available for sale in the bottle salesroom. 
BE PART OF THE SUN INN PRESERVATION ASSOCIATION
Sun Inn Preservation Association (SIPA) is a 501 (c) 3 that manages and maintains the Sun Inn. Help preserve the Sun Inn. Become a member and receive discounts to the Tavern at the Sun Inn food.
MEMBERSHIP
Join the INN CROWD
The Town Crier
For all the latest news