Historical Private Dining Experience
The Tavern at the Sun Inn is Cooking up History on Wednesdays!
Enjoy a Historic Dining Experience in a Private Museum Room
Immerse yourself in the Sun Inn's rich history with a private room dining experience in one of our three museum rooms including a 3-course Colonial-Modern Fusion prix fixe dinner specially prepared by our Chef Billy Gruenewald. Included in the experience is the choice to have a docent from the Sun Inn Preservation Association take you through a 15+ minute history of our special Inn and its guests.
PRIVATE  DINING ROOM
Book your room
$75 Museum Room Rental Donation 
to the Sun Inn Preservation Association
(non-refundable if canceled less than one week prior)
$50/Person Prix Fixe Meal*
Includes a shared traditional snack board during the introductory program. This is followed by a soup or salad du jour, a preselected choice of entrée from the Tavern Menu, and a dessert of the day. Alcoholic beverages are extra.
*=Tax of 6% and Gratuity of 20% will be added to final bill
Seating Times
Wednesdays 5:00. 5:15, 5:30, 7:00, 7:15. 7:30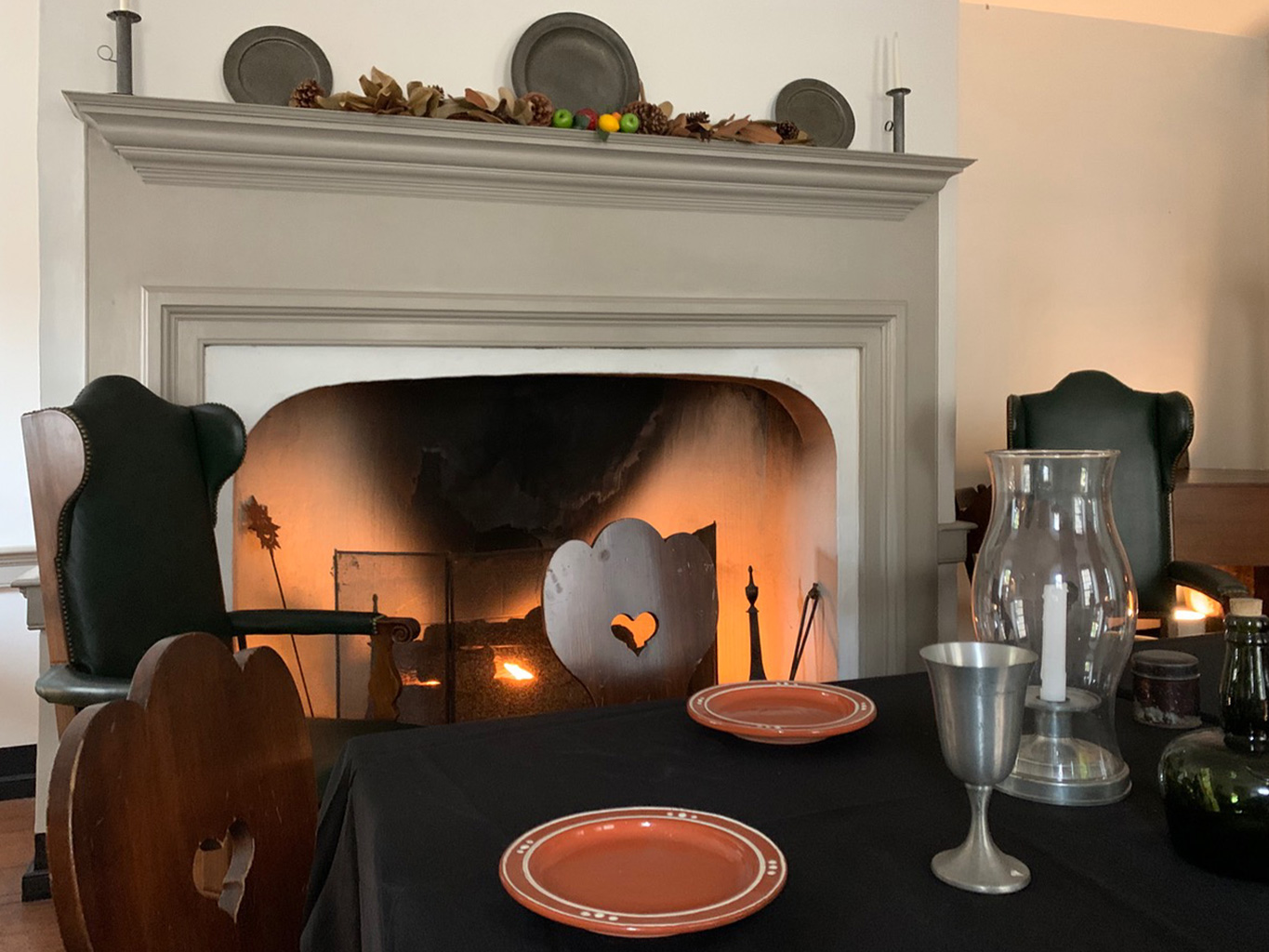 The Gaststube or "Guest Parlor"
Pronounced Gash-tooba
This is the guest welcoming/departing room in which guests of the Inn would have been entertained while waiting for their room or for a coach later in the day. The room includes a large functioning fireplace, a representative table of some things you may have found on a table during the colonial period, a timeline history of the Inn, and a period clock made locally in the early 1800s.
The Colonial Kitchen
A replica of a traditional colonial hearth anchors the ambiance of this room. This is where the meals would have been prepared for its guests. The cuisine on the Inn became so well known many dignitaries would plan to stop here on there way north and south between York City (New York City) and Philadelphia. The room includes the hearth and a plethora of other period tools and artifacts you would have found around a traditional Moravian homestead.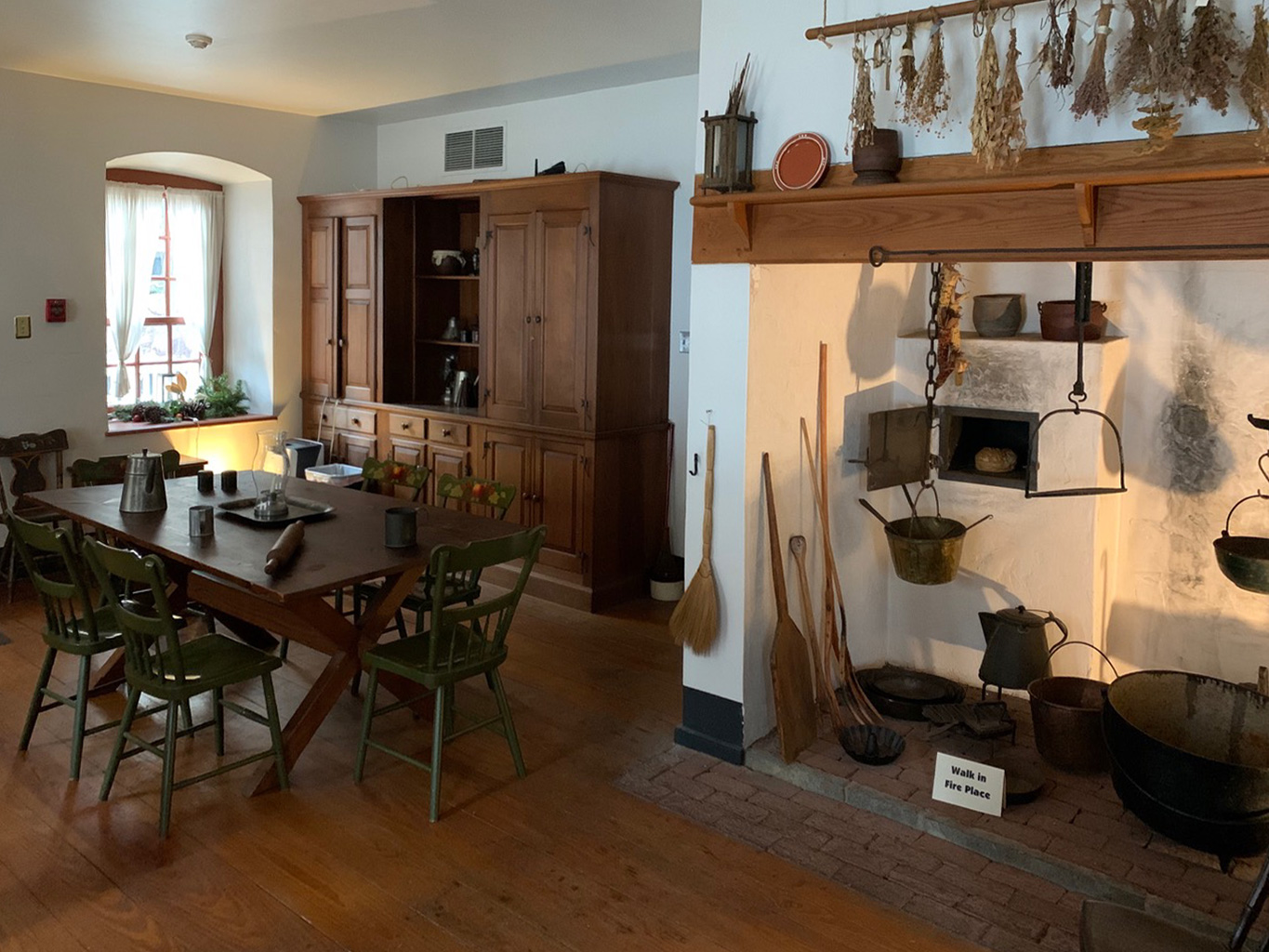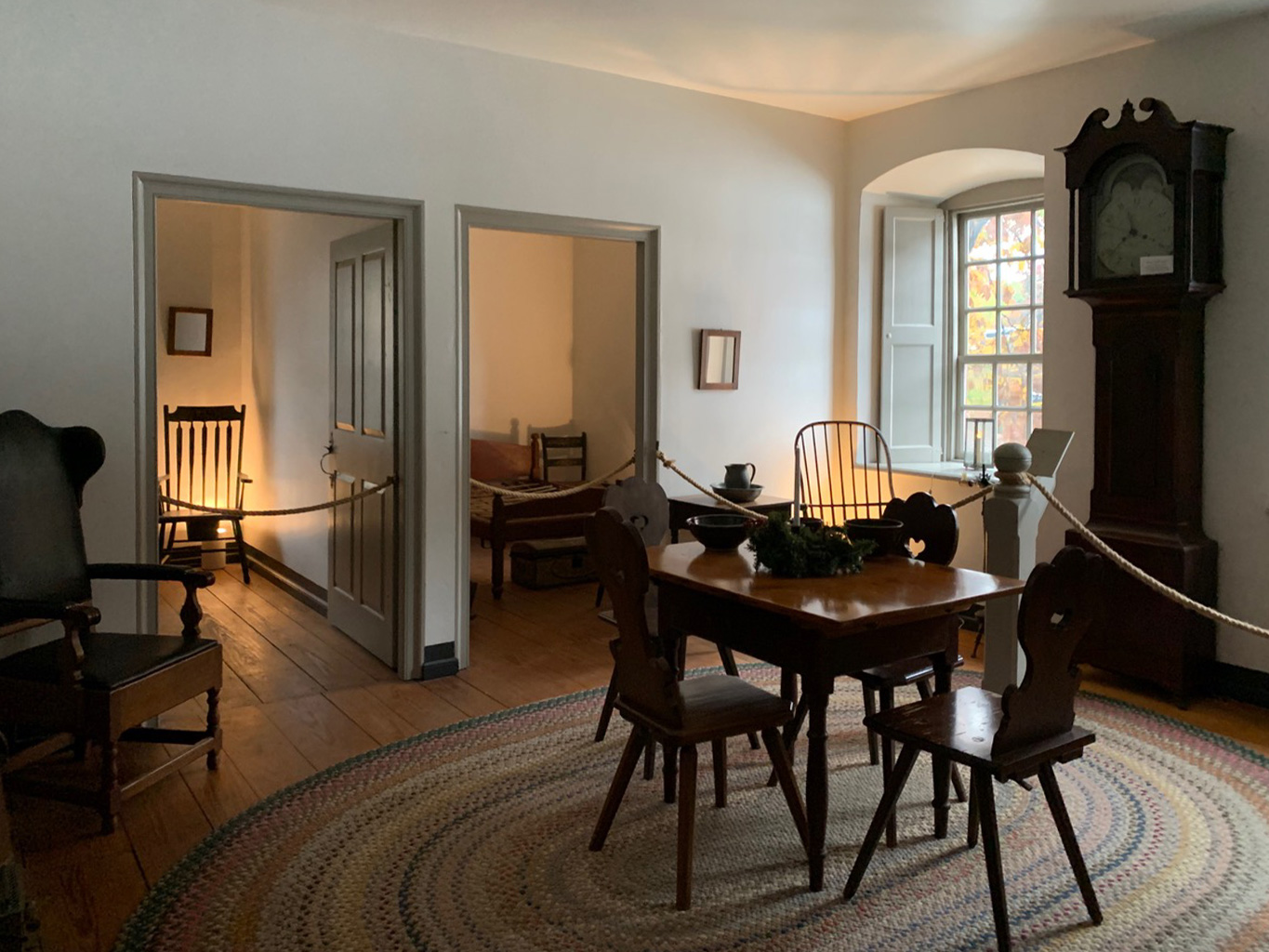 The Martha Washington Suite
Dine as the first, First Lady would have in a private suite known to be located where she stayed while at the Sun Inn. The Sun Inn was the first place of lodging in the New World to have private suite. This made it very attractive to people of means to stay here and dine on the Inn's famous cuisine in their own private space. The room is set up for you to experience where special guests would have stayed. There are two bedrooms attached to a common area. The room is finished traditionally and includes a period clock produced locally and a set of original shutters.