Historical Private Dining Experience
Enjoy a Historic Dining Experience in a Private Museum Room
You can Include a Christmas City Spirits Tasting!
Not Available during Musikfest or the Month of November and December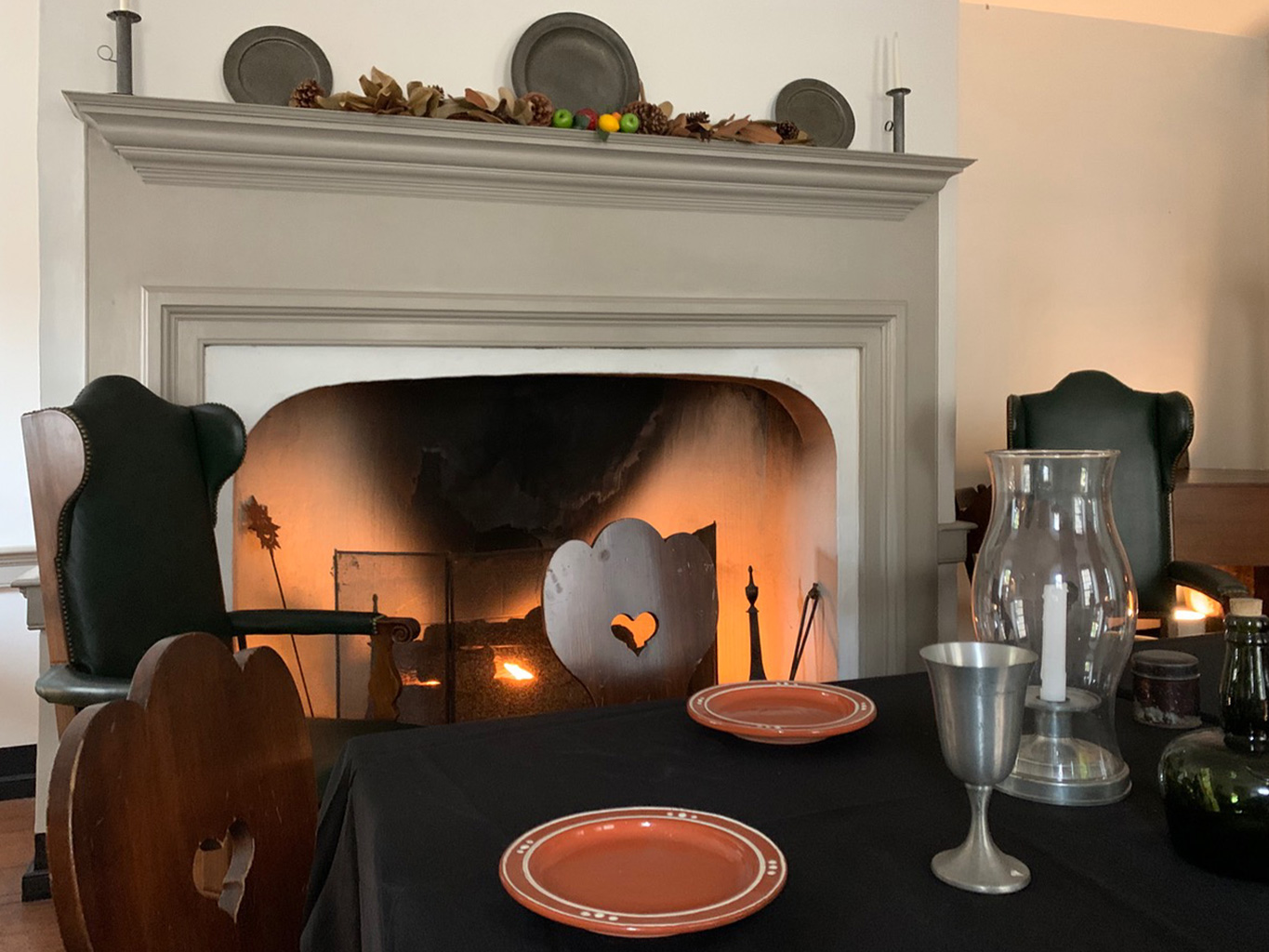 The Gaststube or "Guest Parlor"
Pronounced Gash-tooba
This is the guest welcoming/departing room in which guests of the Inn would have been entertained while waiting for their room or for a coach later in the day. The room includes a large functioning fireplace, a representative table of some things you may have found on a table during the colonial period, a timeline history of the Inn, and a period clock made locally in the early 1800s.
The Colonial Kitchen
A replica of a traditional colonial hearth anchors the ambiance of this room. This is where the meals would have been prepared for its guests. The cuisine on the Inn became so well known many dignitaries would plan to stop here on there way north and south between York City (New York City) and Philadelphia. The room includes the hearth and a plethora of other period tools and artifacts you would have found around a traditional Moravian homestead.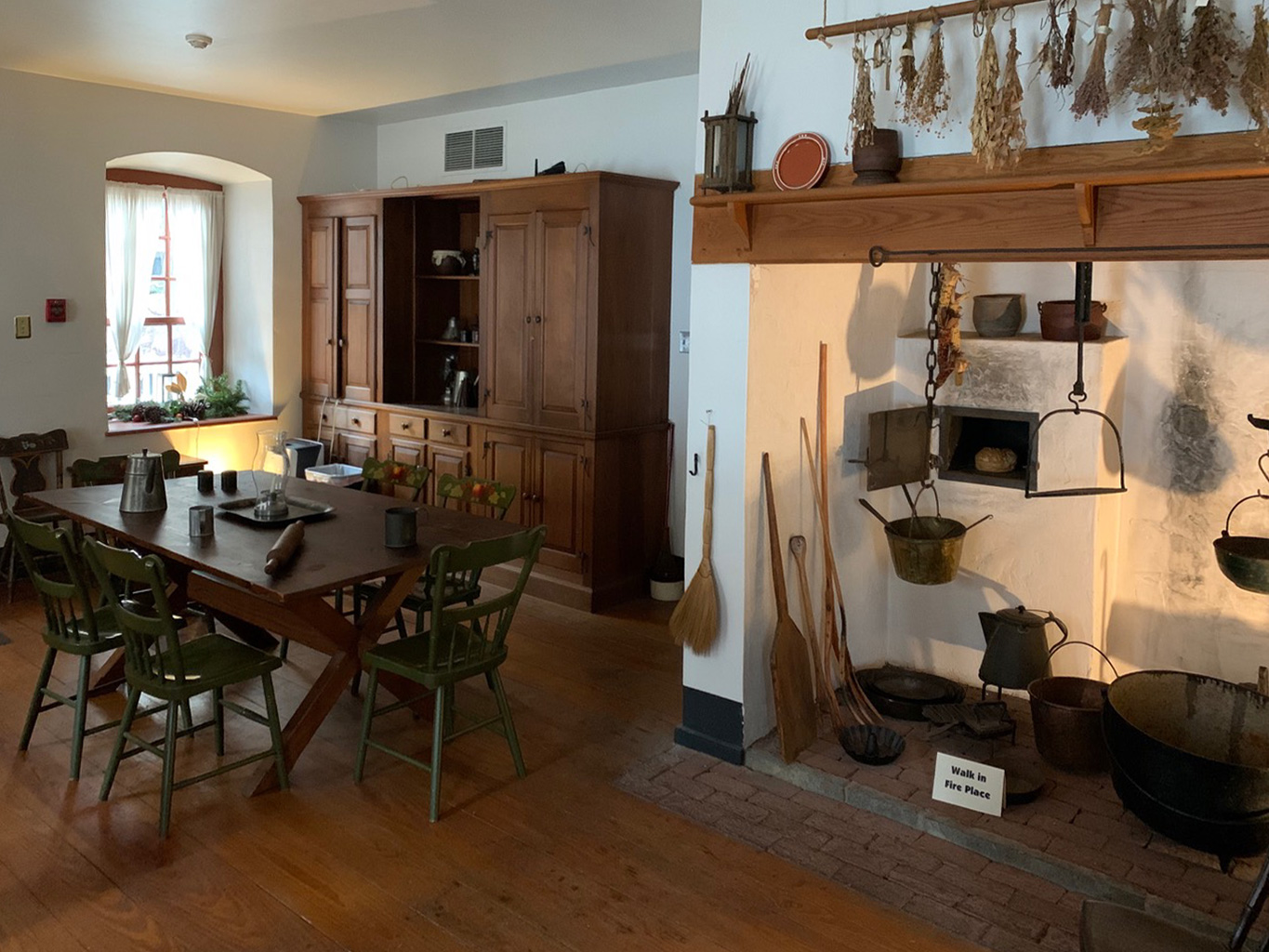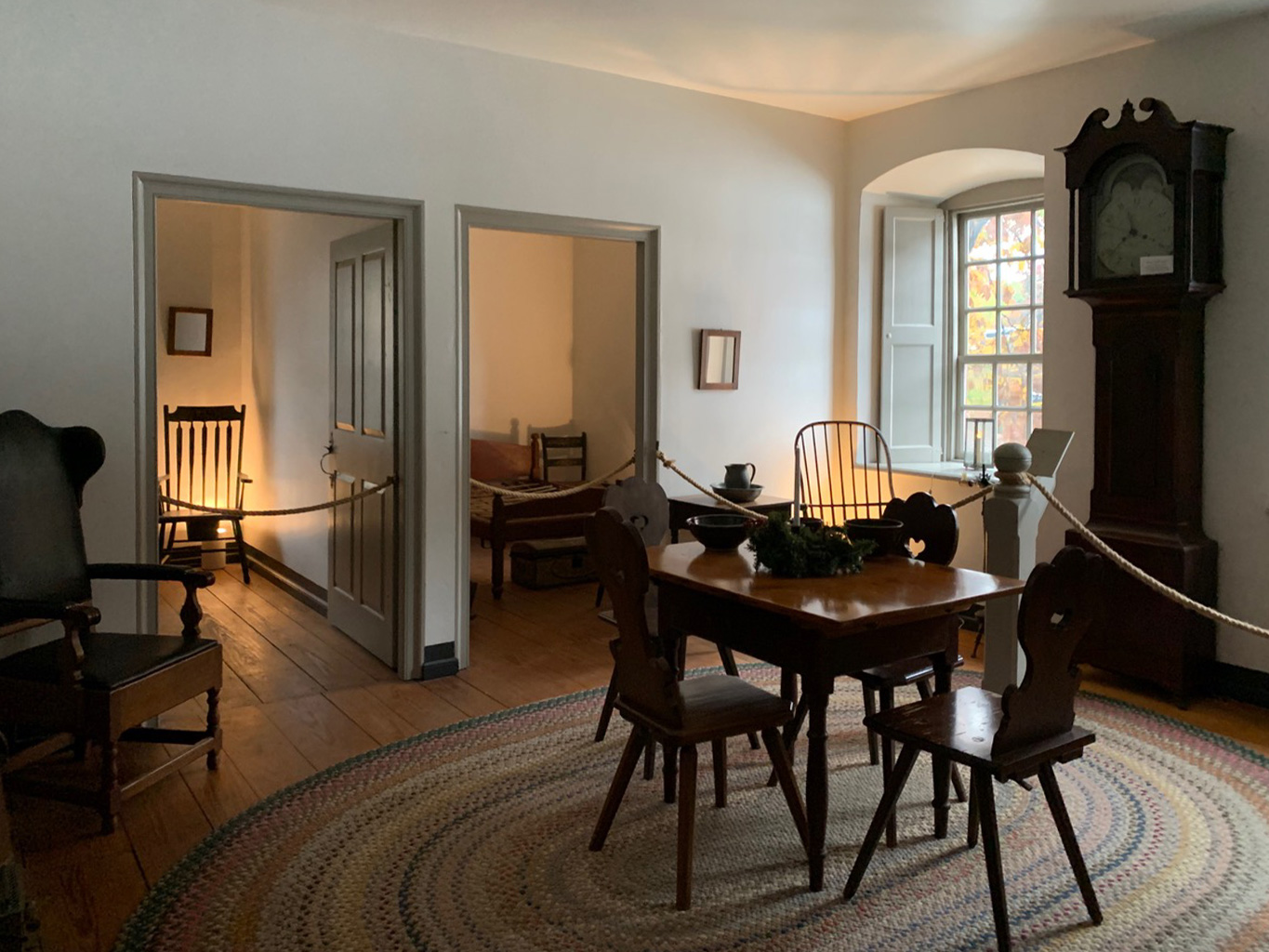 The Martha Washington Suite
Dine as the first, First Lady would have in a private suite known to be located where she stayed while at the Sun Inn. The Sun Inn was the first place of lodging in the New World to have private suite. This made it very attractive to people of means to stay here and dine on the Inn's famous cuisine in their own private space. The room is set up for you to experience where special guests would have stayed. There are two bedrooms attached to a common area. The room is finished traditionally and includes a period clock produced locally and a set of original shutters.
BE PART OF THE SUN INN PRESERVATION ASSOCIATION
Sun Inn Preservation Association (SIPA) is a 501 (c) 3 that manages and maintains the Sun Inn. Help preserve the Sun Inn. Become a member and receive discounts to the Tavern at the Sun Inn food.
MEMBERSHIP
Join the INN CROWD
The Town Crier
For all the latest news