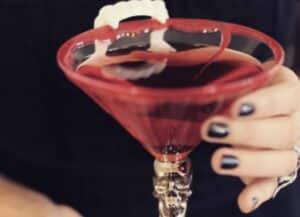 1.5 oz CCS Vodka
1 oz Cherry Bounce
2 oz Pomegranate juice
.5 oz lime juice
Shake with ice and strain into a martini glass. Top with club soda and drop a few drops of Cherry Bounce on the rim for that Bloody effect
It will look similar to the photo above!!