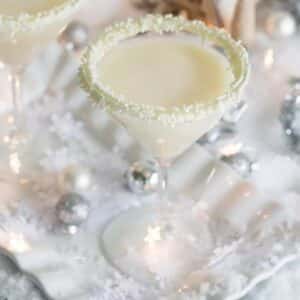 2 oz CCS Select Grain Vodka
2 oz White Chocolate Liquor
1 oz Creme de Cacao
1 oz 1/2 &1/2
Shake and strain into martini glass. For that holiday hit garnish…first rim the glass in simple syrup or honey and dip in raw sugar or sprinkles, it will look similar to this!!